Venturing Camping
Venturing has so much to offer. See below for all the fun activities and campouts availiable to you and your crew.
Venture Rendezvous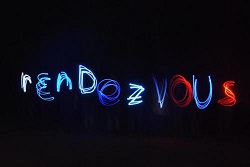 Click here to view a promotional video, filmed and edited by Piedmont Film Crew.
This weekend camping activity brings Venturing crews from all over Northern California together. Held at Wente Scout Reservation in September, activities range from shooting sports, climbing, mountain biking and much more.
September 15-17, 2017 @ Wente Scout Reservation
Unfortunately , due to lack of registrations and several other factors, this years Venturing Rendezvous is being cancelled.
Those few who have registered will be refunded their payments ASAP and should receive a check in the mail within a week or so.
While the Rendezvous event has been cancelled, camp is still hosting a Work Party weekend. Those still interested in camping for the weekend are welcome to join the work party fun! Free meals and free camping in exchange for working on service projects for the camp. Please email Camp Ranger, Michael Hannah, for any questions or to let him know you are coming. Very important for food counts!!! ranger@wentescoutreservation.org
Venturing/Explorer Shooting Sports Weekend
Join us for this fun activity which will include: .22 Rifle, shotgun, archery, black powder, and tomahawks. Held at Camp Royaneh in April, this weekend will include also include Pistol Shooting for those with Pistol certification and the opportunity to take the NRA First Steps Pistol course. Lastly, for the first time in 2016, we are proud to offer a Pistol Compitition on Sunday for teams of 4.
TBD 2017 @ Camp Royaneh
There are several opportunities for Venturing Scouts to participate in Shooting Sports activities, from Shooting Sports Days to Venturing Shooting Sports Weekend.
The Achewon Nimat Lodge of the Order of the Arrow invites all Troops, Crews, and Ships to this exciting outing in the snowcapped Sierra Mountains. Fun and games in the snow await you.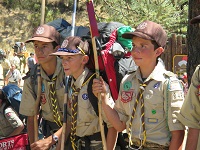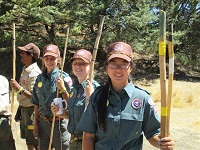 Session 1 - 1 week - June 12-17 @ Rancho Los Mochos
Session 2 - 1 week - June 18-24 @ Rancho Los Mochos
Session 3 - 3 wkds - Sept 16-17, Sept 22-24, Oct 6-8 @ Rancho Los Mochos
National Youth Leadership Training (NYLT) is a high energy week of fun activities including advanced leadership training, outdoor skills, and team-building. NYLT is open to Venturing Scouts as well as Boy Scouts who are First Class, 13 years of age or completed 7th grade. Sign-up early.
---
Venturing Officer's Association - San Francisco Bay Area Council
The SFBAC VOA, would like to invite a member from every Venturing Crew to attend the VOA Monthly planning meeting, held at the Youth Leadership Training Center in San Leandro, on the third Wednesday of each month at 7:00 PM.
Join the VOA in planning and supporting the various Venturing specific events and activities in the Council, including Venturing Rendezvous and Venturing Shooting Sports.
For more information about Venturing in the San Francisco Bay Area Council, contact the Venturing Council Committee representitives.
Dave Fontaine - Venturing Officer's Association (VOA) Advisor
Ryan Davis - Venturing Officer's Association (VOA) Youth President
Michelle Rodriguez - Council Venturing Staff Advisor